Gozo Quad Bike Tour: Self-drive adventure!
Full-day tour (6+ Hours) + pickup/drop-off 570cc (ATV) 2022 Quad Bikes Led by Gozo expert
Ready for a fun-filled day full of adventure in Gozo? Take a Gozo Quad Bike tour following a Gozo expert lead driver with the #1 tour operator on the island!
Book this hassle-free, all-inclusive Gozo day trip with us - We take care of your entire day out!
NEW: Pay just €25 deposit per person to secure your booking!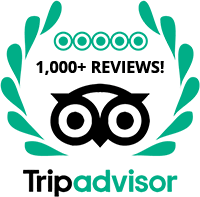 Select tour date and Quad Bikes
From €92.50 per person. Driver minimum age: 21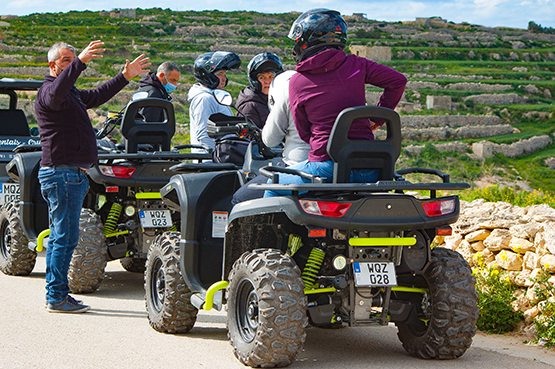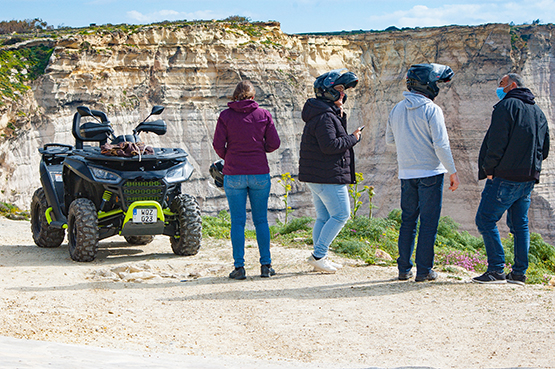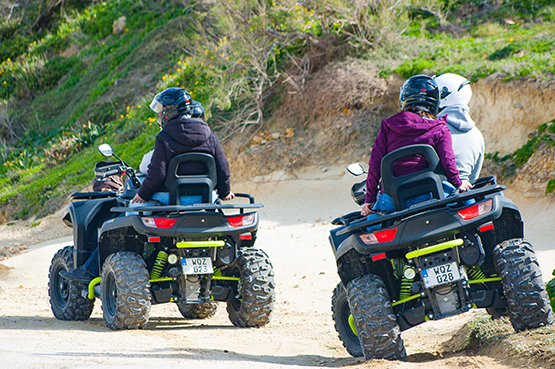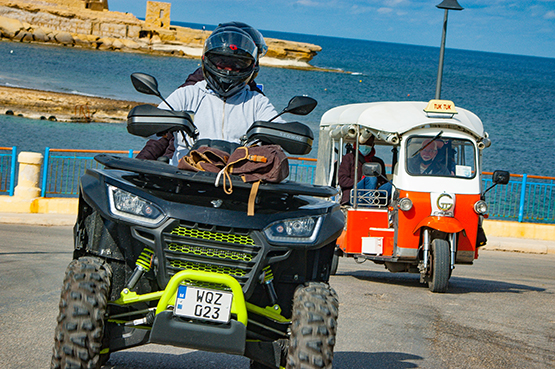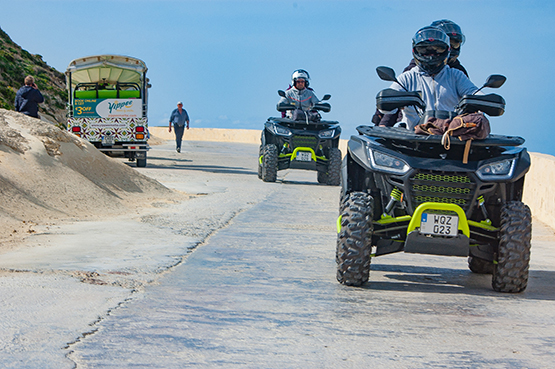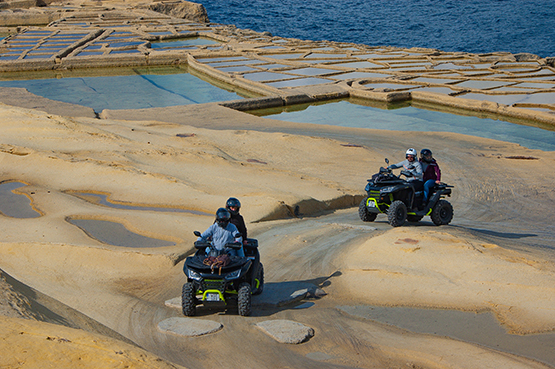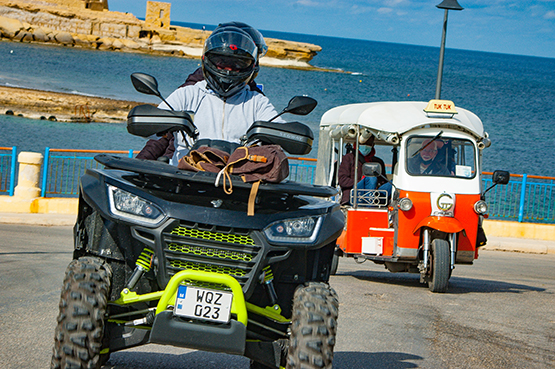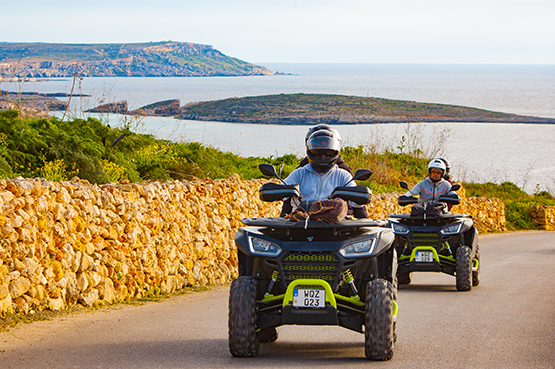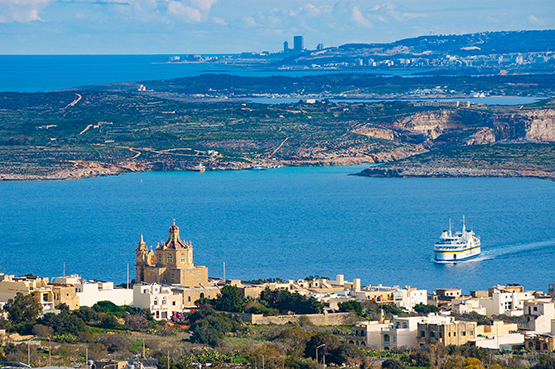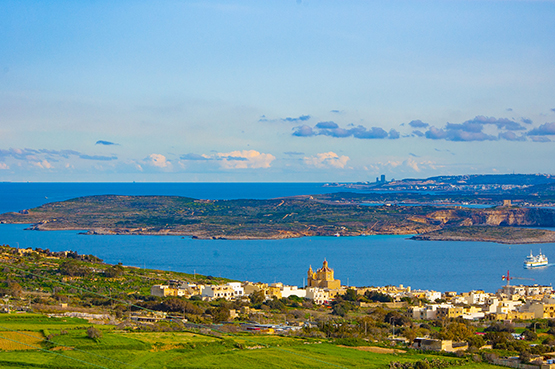 Pay just €25 deposit per person to secure your booking!
Free Cancellation 24hr before tour start time
This is an all-inclusive tour
Pick up/drop offs in Malta or Gozo
Boat Crossing to Gozo
Light traditional Gozitan lunch
Comino caves pass by (weather permitting)
Led by Gozo expert drivers (English/French-speaking)
All required gear, insurance and fuel
Beach and swim stop en route.
Exploring Gozo by Quad Bike
With our state-of-the-art (2022) and high-powered 570cc (ATV) Quad Bikes, you'll be driving on different types of terrain to explore Gozo's natural beauty and top sights on this exciting coastal tour.
Following one of our Gozo expert drivers (English/French-speaking), you'll discover the best the island has to offer, including hidden gems and off-road paths.
There's a lot to see and do in Gozo in a day, but many places are difficult to reach by car or bus.
That's why a Quad Bike tour is the perfect way to explore Gozo off the beaten path while visiting the top sights as well.
Strap your helmet on and get your adventure on with our Quad Bike tour! Take in stunning landscapes and beautiful landmarks on our scenic route, and enjoy a swim stop on the way!
So what will your Gozo Quad Bike tour with Yippee look like exactly? Here's all you need to know!
Tour details
Tour duration: 6+ Hours (excluding transport)
Tour starting point: Mgarr Harbour, Gozo
Tour start time: 10.30 am. (Prefer a later start time? Have a look at our Sunset Tour by Quad Bike - available 15th May - 15th Oct)
Quad Bikes can seat two people (driver + passenger)
Driver and passenger can take turns driving (provided both are at least 21 years old).
Minimum driver age: 21 years. On the day, an original full valid driving licence is to be presented. Temporary, provisional licences, photos or copies of the driving licence will not be accepted.
What's included?
Pick up from and return to Malta or Gozo. We pick you up with Yippee transport and get you back safely to the same spot at the end of the day.
Boat crossing to Gozo on a Yippee boat (weather permitting*) or communal ferry (tickets provided.
Comino caves pass-by tour (weather permitting*)
Light traditional Gozitan lunch
Info at every stop from one of our Gozo expert lead drivers (in English and/or French)
Swim stop in Gozo during the summer season
570cc (ATV) Quad Bike for the day.
Helmets, disposable hair nets, rain covers (if required), insurance and fuel
* Your safety is our priority. On the rare occasion that weather conditions are unfavourable (usually in winter), we may need to adjust our tour, offer you an alternative date or a full refund.
Transport pick-up times
Pick-up times and locations depend on your accommodation address. We will provide you with these details during the booking process.
Your day in Gozo - Itinerary
Here's an outline of what you can expect on this all-inclusive day:
Pick up from Malta (+ transport to Cirkewwa (ferry port) and cross over to Gozo) and pick up from Gozo
Welcome to Gozo! You'll meet your Gozo expert for the day at Mgarr Harbour, who will give you a detailed operational and safety briefing.
Tour around Gozo: You'll be stopping at various landmarks and hidden gems and enjoying a light traditional Gozitan lunch. each stop, our multilingual Gozo experts will share their knowledge with you in your chosen language (English/French). We'll take you to see The Church of St. John The Baptist (Xewkija), Sanap Cliffs (Munxar), Xlendi Beach, Cliffs and Belvedere, Knights' Wash houses (Fontana), Dwejra Bay and its watchtower, Fungus Rock and Inland Sea (San Lawrenz), Wied il-Mielah Window (Gharb), Wied il-Ghasri, Xwejni Salt Pans, Qbajjar, Marsalforn Bay, and Tal-Mixta cave (Nadur) after which you'll return to Mgarr Harbour.
Return to Malta with a pass-by of Comino caves (weather permitting*) and drop off with Yippee transport.
For guests staying in Gozo: Return to Mgarr Harbour and drop off at the original pick-up point with Yippee transport.
Note: If you're booking between 15th May and 15th Oct, consider the Sunset Quad Bike Tour, which will offer you 2+ hours in Comino and its Blue Lagoon as part of your day!
Our unique tour of Gozo will take you to places no other tour will. On our Quad Bikes, you can reach places regular cars can't. That means we can explore some real hidden gems while taking you to the more popular sightseeing spots on the island as well.
Island Of Gozo
Church of St. John the Baptist - Xewkija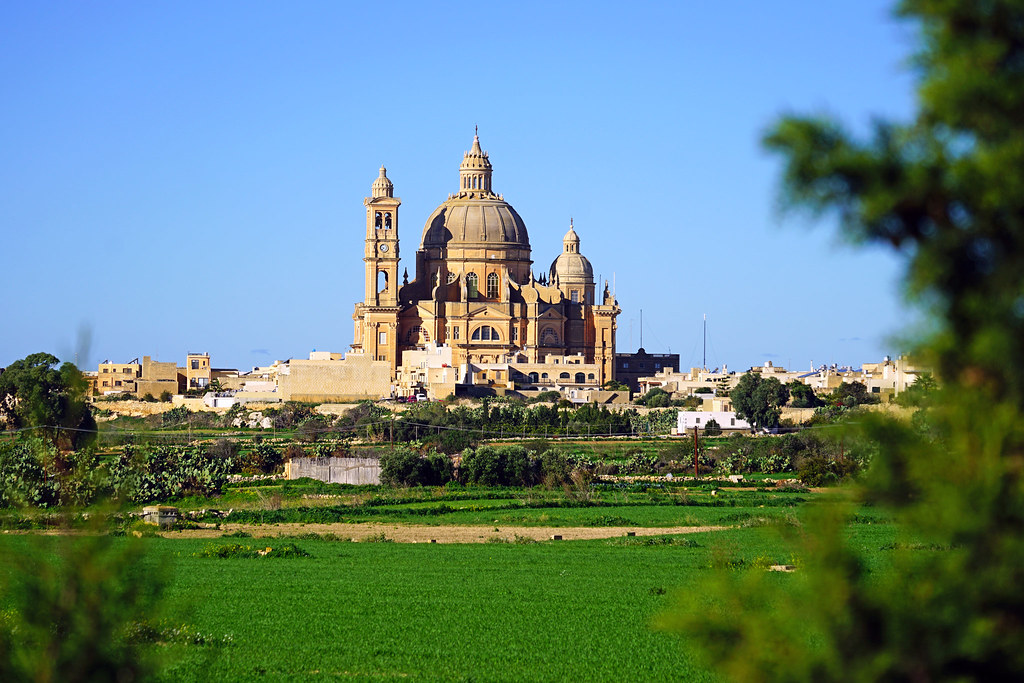 This impressive church boasts the third-largest unsupported dome in the world and was built by the local community. You will be able to access the roof of the Rotunda via a lift, from where you can enjoy panoramic 360-degree views of Gozo.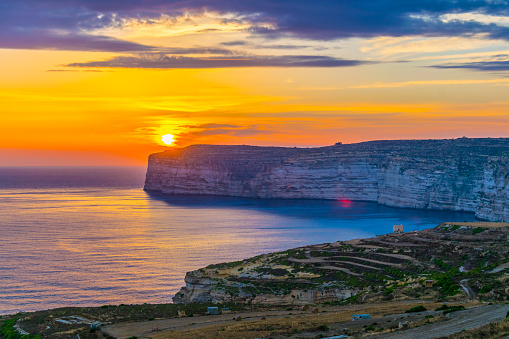 The Sanap Cliffs are a great example of the natural beauty of Gozo. You'll be at one of the highest points of Gozo, along the island's southwestern coast. Take in the vista of these breathtaking cliffs with views of Comino and Malta.
Xlendi Belvedere, Cliff and Caves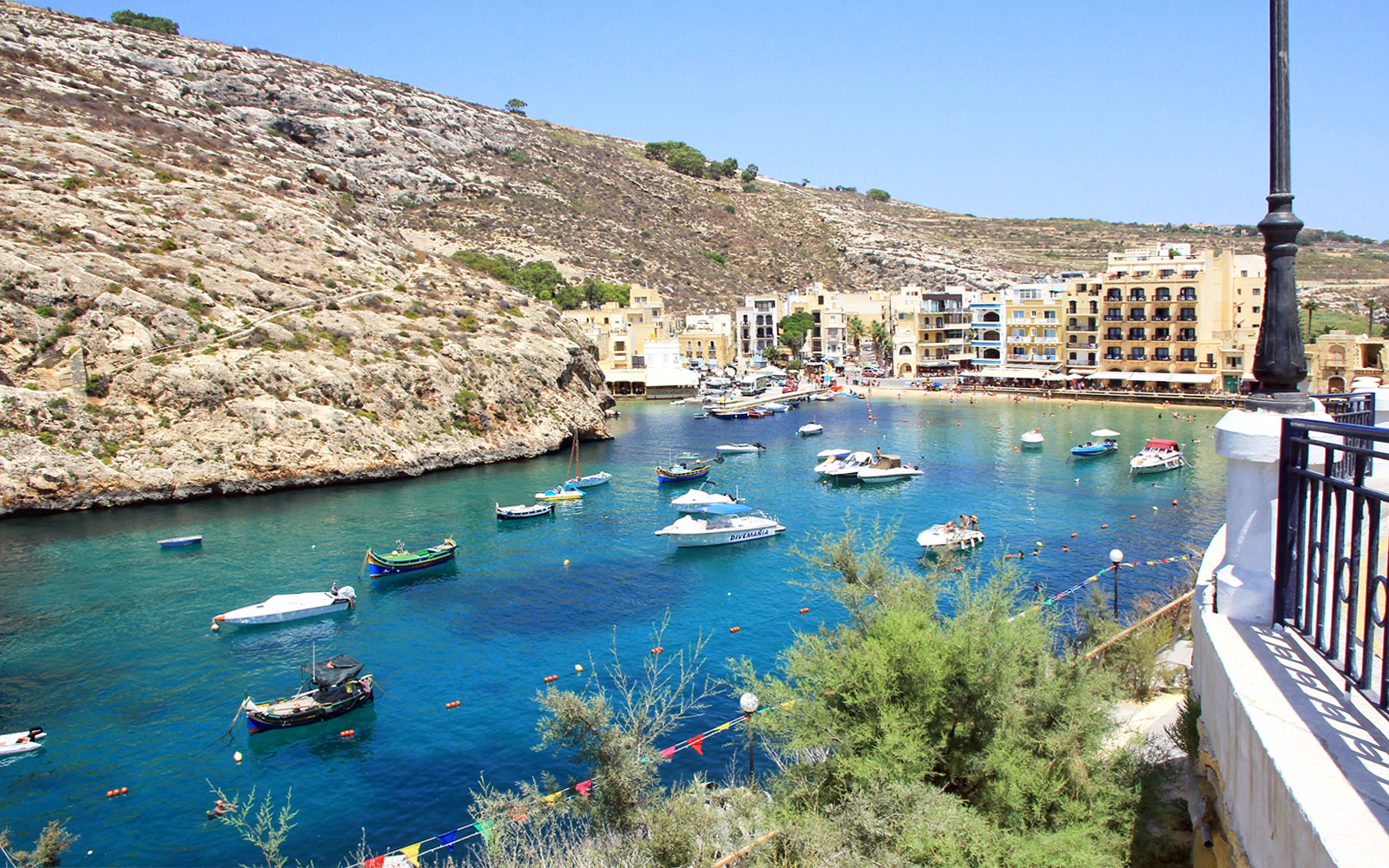 Xlendi is a popular coastal destination in Gozo, with beautiful deep blue water in its bay, tall cliffs, and one of the Knights' watch towers. We'll stop at the Belvedere near Xlendi Tower, overlooking the bay, for a brief photo opportunity.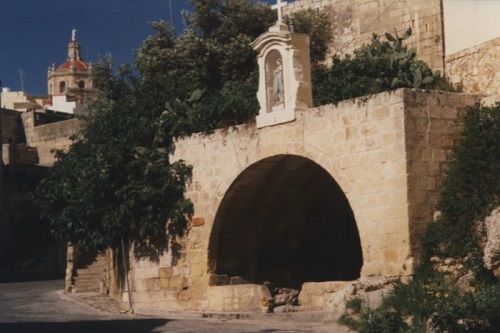 On the way to Victoria (Gozo's largest town in the centre), you'll visit two 16th-century public washhouses built by the Knights of St John. These well-preserved washhouses are located on either side of Spring Street in the village of Fontana and are still in use by the local population today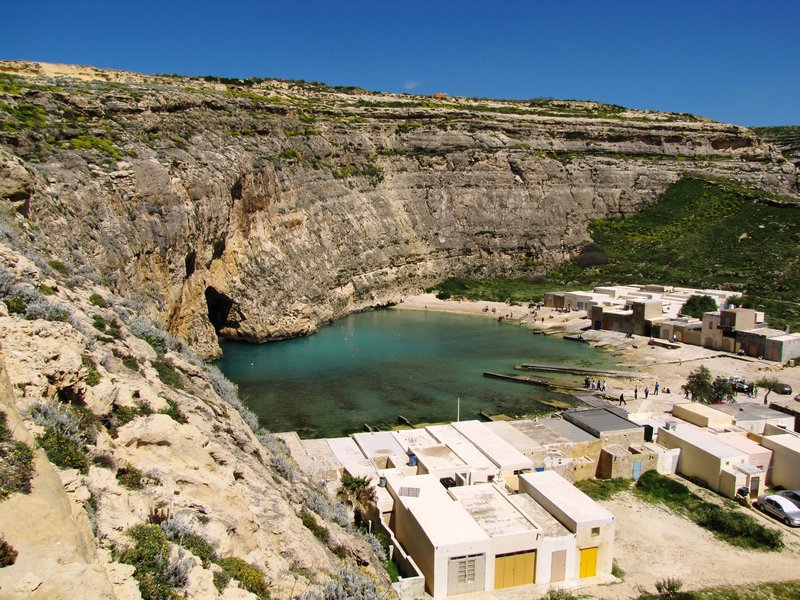 Few places in the Maltese islands are as impressive as Dwejra Bay, with its beautiful bays, watch tower built by the Knights, Inland Sea, Fungus Rock and Blue Hole dive site. This is the location of where the Azure Window once stood and where the popular hit TV series Game of Thrones filmed scenes for its first season.
At this location, you'll see
Dwejra watch tower - Built by the Knights of St. John to guard these bays against invasion from corsairs or Ottoman Empire forces. It also served to guard Fungus Rock from unauthorised access.
Fungus Rock stands tall in Dwejra Bay and was a rare place where Maltese fungus grew in abundance. During the time of the Knights, it was thought this plant had medicinal properties and was highly valuable. The rock was heavily guarded, and its sides smoothened to make climbing impossible.
The Inland Sea is a small lagoon and pebbly beach surrounded by tall rock cliffs and connected to the open sea through an open cave. It's a stunning scene to take in from the top of the cliff!
This remote part of Gozo is much loved by locals, and we'll have you fall in love with it too!
Wied il-Mielah Window - Gharb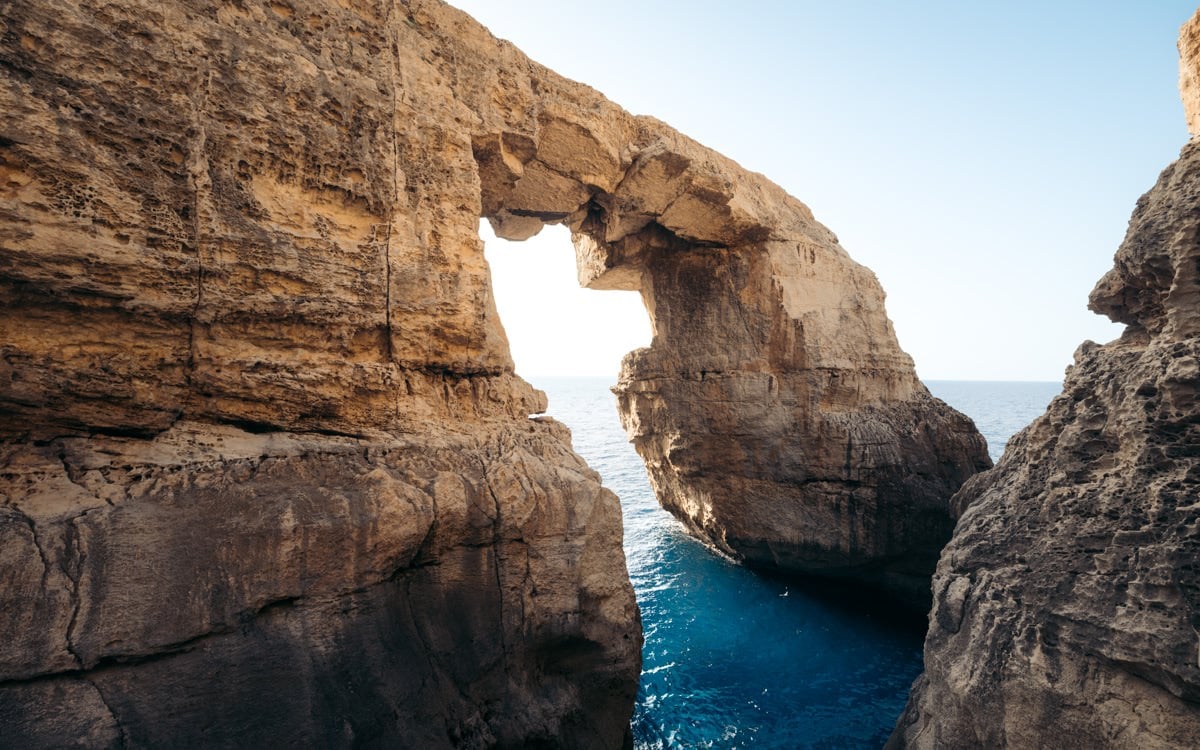 This massive naturally-formed limestone arch is the last surviving naturally-formed rock-arch window in Gozo. The winding valley that leads you down to the window is called Wied il-Mielah, which translates to 'Salt Valley'. The 29-metre-high window is a massive block of coralline limestone strong enough to withstand the force of large sea waves, salt erosion, and wind. Watching the waves crash up against its base and side is an impressive sight!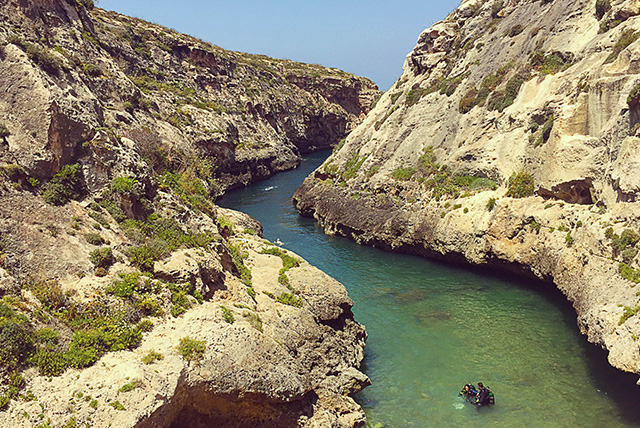 Wied il-Ghasri is a well-known but hard-to-reach spot along the northern coastline of Gozo. A valley leads down to a beautiful, small pebbly beach with crystal clear waters and winding cliffs that lead to the open sea.
With its rugged surrounding landscape, it's a great spot to put a Quad Bike through its paces!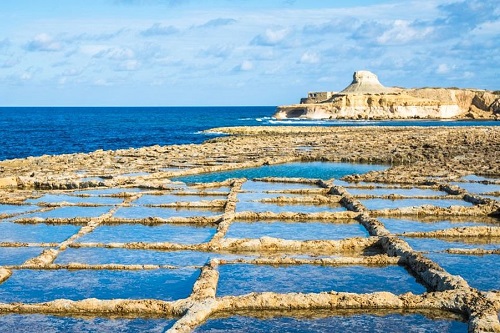 Xwejni is home to the Salt Pans, which are, as the name suggests, pans cut out of the rocky coastline where Gozitans still harvest salt to this day. The pans stretch out over several kilometres and have been in use for centuries as a traditional method of salt mining.
Qbajjar and Marsalforn Bay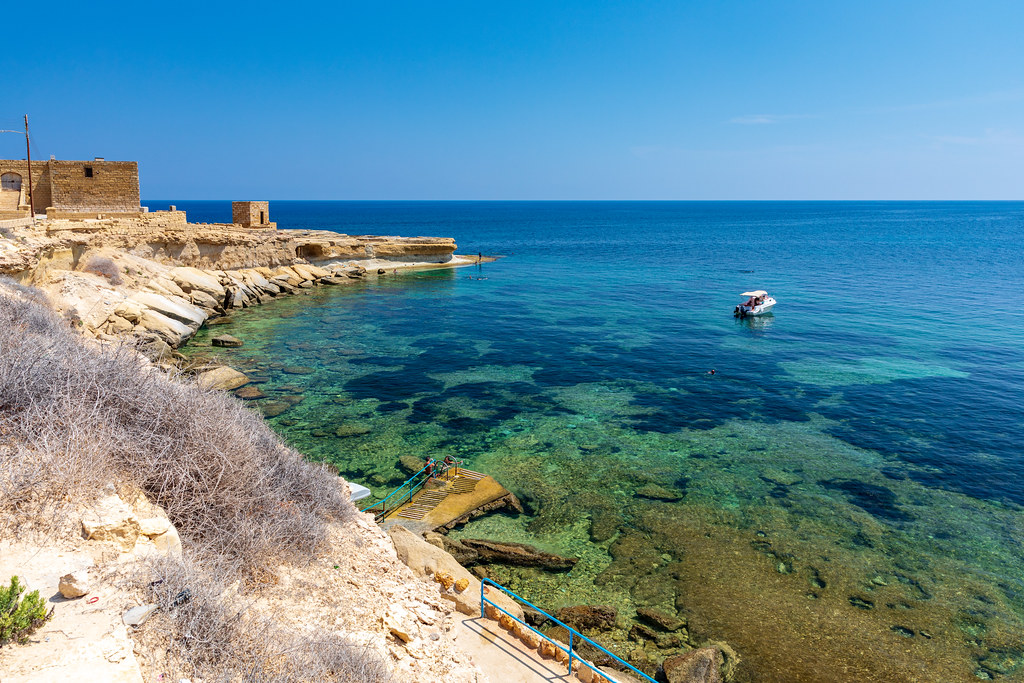 Your visit will include a stop at Qbajjar and Marsalforn Bay in the North of Gozo, which are popular seaside destinations with beautiful seascape views.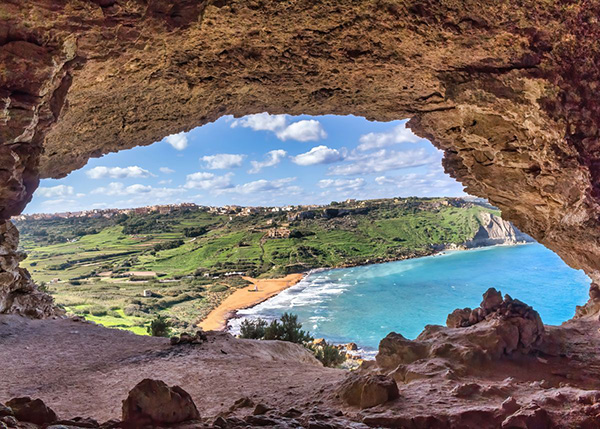 Your last stop in Gozo will be the stunning Tax-Mixta Cave (on the outskirts of Nadur), which looks out over Ramla Bay, known for its beautiful red sandy beach. Largely untouched by man, it's raw nature at its best, and this cave is the best vantage point to take in the scene from.
Island Of Comino
This part of the tour will be done over the sea on our Yippee boat on the way back to Malta. On rare occasions, it may need to be cancelled due to unfavourable weather conditions (usually in winter).
Note:
If you're booking between 15th May and 15th Oct, consider the
Sunset Quad Bike Tour
, which will offer you 2+ hours in Comino and its Blue Lagoon as part of your day!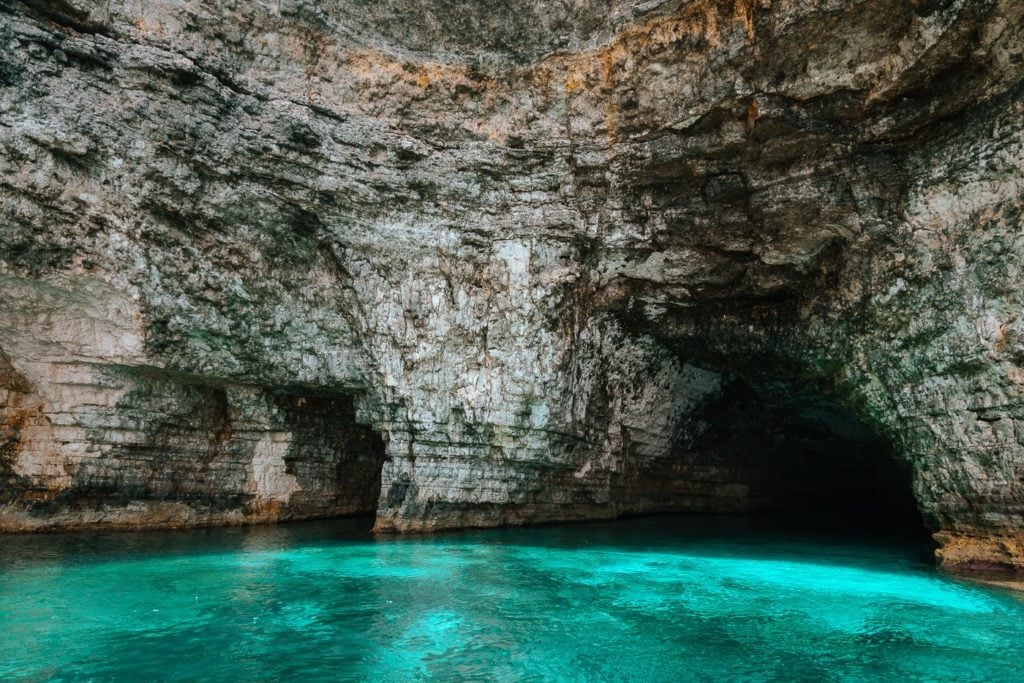 The caves around Comino were naturally formed through thousands of years of shaping by the rough Mediterranean Sea. Today, these caves are popular destinations as their crystal blue waters, and magnificent structures provide an unforgettable experience.
Please note:
We make every effort to ensure our tours run smoothly and according to the specified itineraries. However, although it's rarely required, we reserve the right to modify our itineraries as we deem necessary to keep everything running comfortably and on time.
---