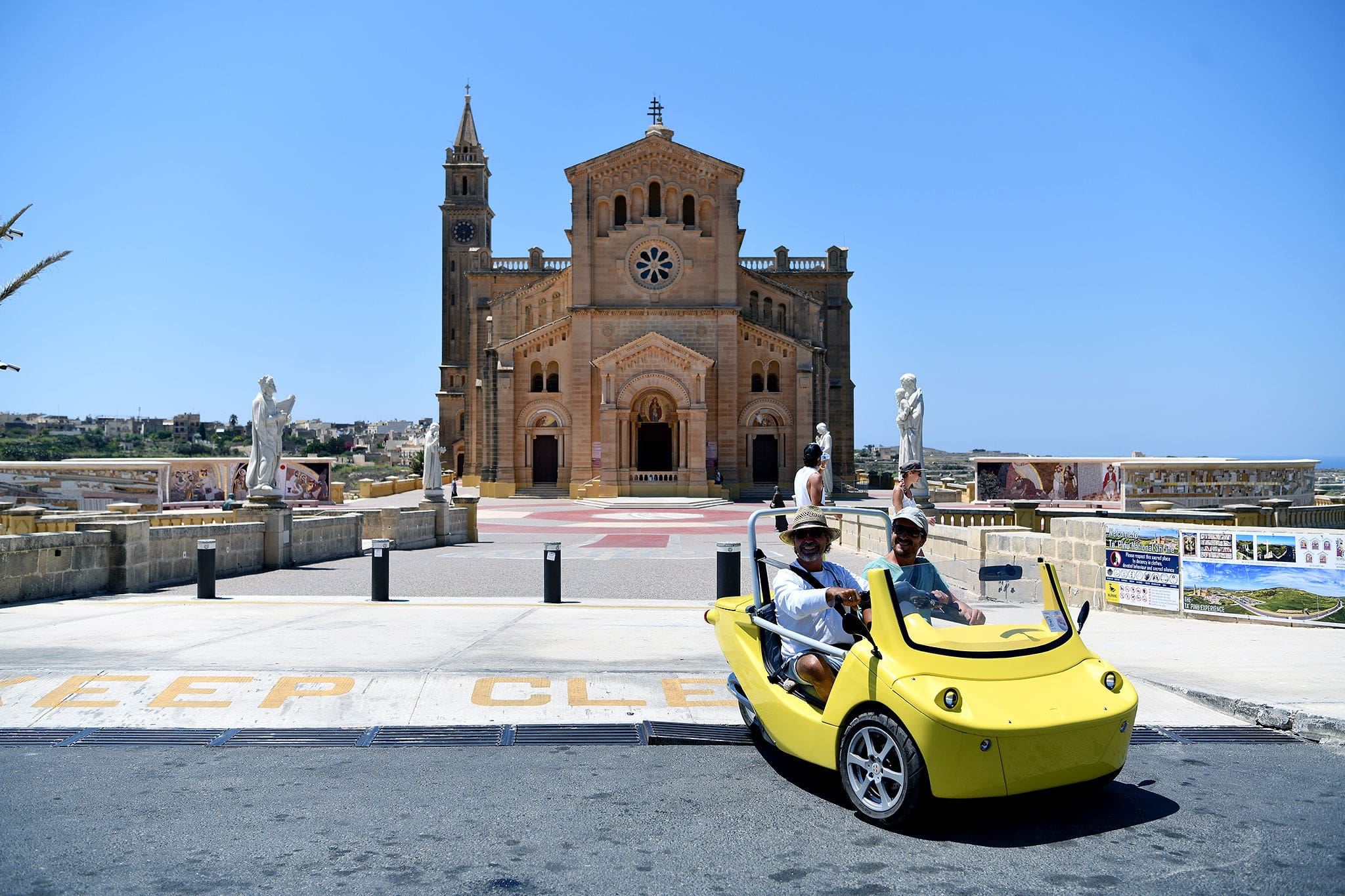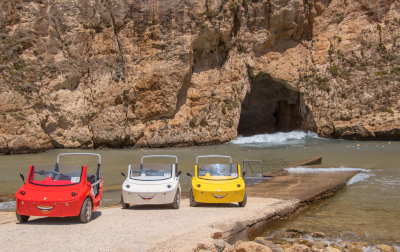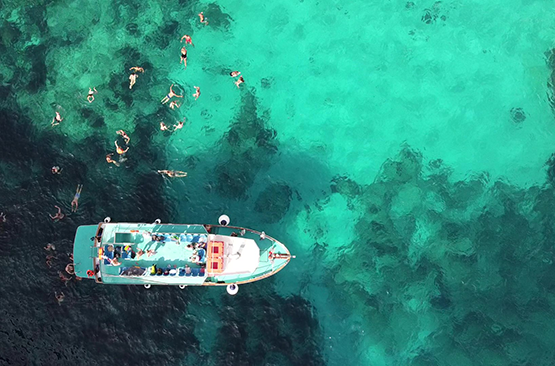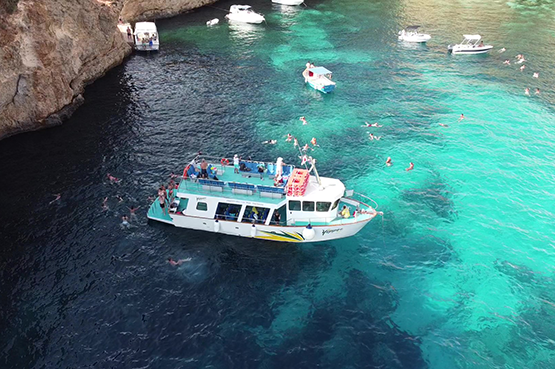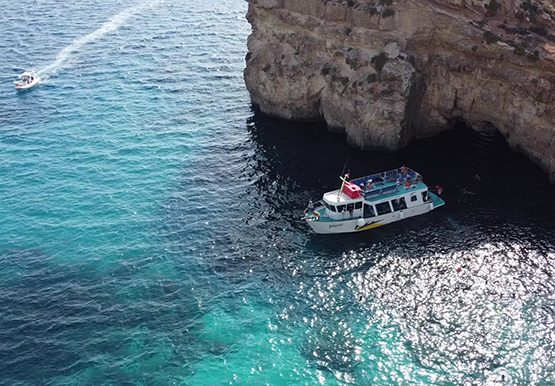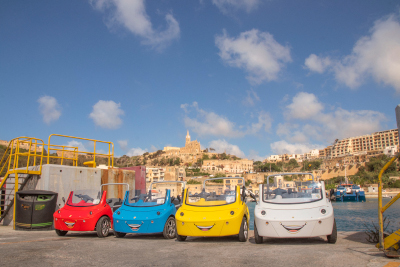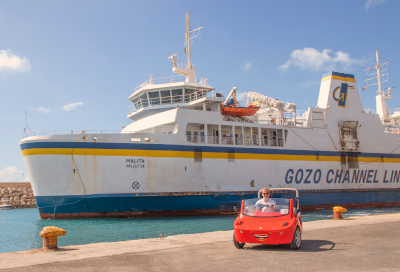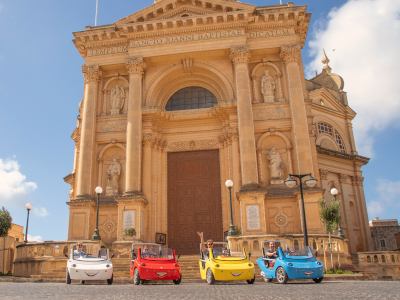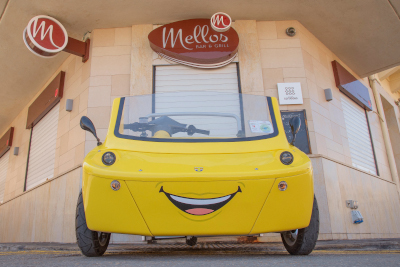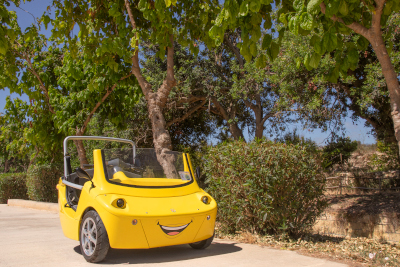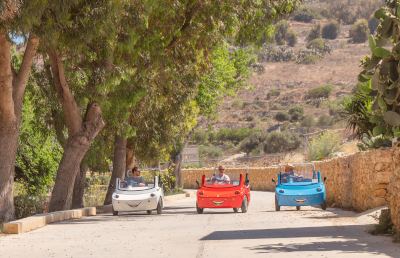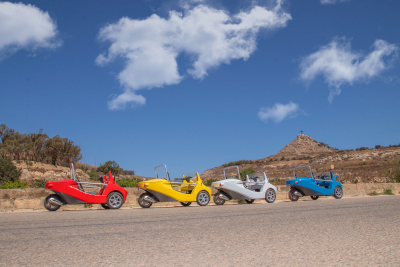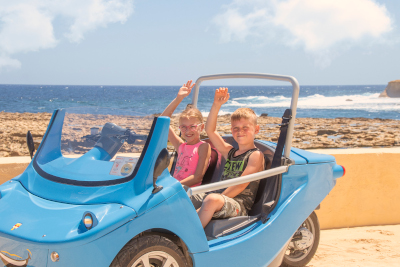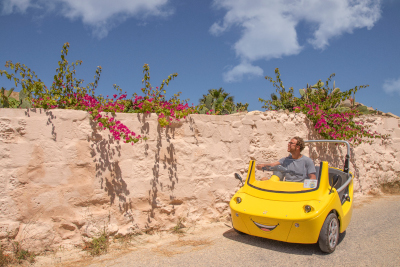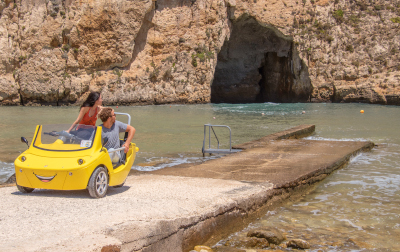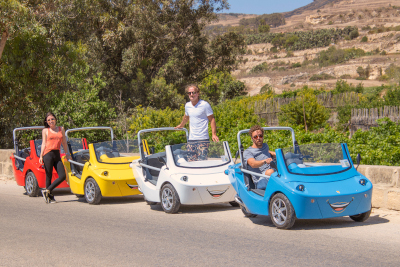 Gozo Self Drive Go-Car Tour & Comino
Includes Blue Lagoon Cruise
6 HOURS, 3 WHEELS, SELF DRIVE
Includes Hotel Transfer & Traditional Gozitan Lunch
from

€75 each person
Price varies by group size
---
3 wheels, 2 people in 1 open-topped GoCar, get set for an incredible adventure. Our joyful GoCars are safe and easy to drive; so, slap on your sun-factor and crank up the fun factor, travelling in convoy behind our tour/safety leader. Discover hidden landmarks as you buzz around back-streets and remote trails, discovering rare Gozo gems.
Board the Yippee Island Hopper sailing boat to cruise along Comino's beautiful shores, visiting its famous Blue Lagoon and dramatic caves. Pack your swimsuit; don't miss the opportunity for a refreshing swim at Crystal Lagoon.
GoCar drivers undergo a safety/operational briefing before departure. Drivers must be 21 or over, with a valid driving license and credit card. The minimum height for passengers is 60 cm's. Safety is our priority and so in the case of bad weather, guests will be upgraded to a chauffeured Tuk-Tuk or eJeep.
Come as a guest, leave like a local.
Price
€ 105.00 (Driver)
€ 150.00 (Driver + Passenger)
Pick up in Malta or Gozo from your hotel or closest pick-up point by Yippee transport.
Crossing to Gozo by Yippee Island Hopper Boat exclusively reserved for Yippee guests.
Tour/Safety leader & Fuel
Light traditional Gozitan lunch including a glass of local wine or water
Swim stop in Gozo
Return to Malta aboard Yippee Island Hopper boat visiting Comino's Blue Lagoon, swim stop at Crystal Lagoon and sails by the Comino's captivating caves.
Return to original pick-up point by Yippee transport.
Duration of Tour 7 hours
Safety is our priority and in case of bad weather, we will upgrade guests either to an eJeep or a Tuk Tuk.
Weight restriction to 160 kgs per GoCar
1. Church of St. John The Baptist, Xewkija, Island of Gozo.
This impressive church boasts the third largest unsupported dome in the world. Access to the roof of the Rotunda via a lift, and from there you can enjoy panoramic 360-degree views of Gozo.
2. Sanap Cliffs, Munxar, Island of Gozo.
Not accessible by public transport or hop-on/hop-off tours, Sanap Cliffs is one of the highest points in Gozo. These breathtaking cliffs are a hidden gem with views of Malta and Comino in the distance.
3. Fontana Wash House
Washhouse built by the knights. We recommend you visit Fontana Cottage which is nearby.
4. Dwejra Bay, San Lawrenz, Island of Gozo.
This is where the famous Azure Window used to stand, although the area has so much more to discover, including Fungus Rock, the Inland Sea and Dwejra Tower. Do not miss the limestone quarries on your way down.
5. Ta' Pinu National Shrine, Gharb, Island of Gozo.
Ta' Pinu is our ´church of miracles´ and a wonderful example of Gozitan heritage. This spectacular Basilica sits by itself in the countryside, with extensive murals and mosaics both inside and out.
6. Salt Pans - Qbajjar & Marsaforn Bay
Marsalforn is home to the Salt Pans, which are, as the name suggests, pans cut out of the rock where Gozitans still make salt to this day. The pans stretch for many kilometers. This is where our guests can enjoy the traditional Lunch at our restaurant Mellos Bar & Grill.
7. Calypso Cave, Xaghra, Island of Gozo.
Calypso Cave is linked to Greek Mythology and is believed to have been referenced in Homer's Odyssey. Whilst the caves themselves are currently closed, the view overlooking the red sands of Ramla Bay is breathtaking.
8. Ta' Kenuna Tower, Nadur, Island of Gozo.
An underrated highlight, this old signal tower has been renovated, is surrounded by public gardens, and has one of the best views in Gozo, with unobstructed views of Comino and Malta.
9. Qala Belvedere, Qala, Island of Gozo.
Qala Belvedere enjoys beautiful views of Mgarr Harbour and our three islands.
Island of Gozo
10. Blue Lagoon
12. Crystal Lagoon
13. Comino Caves
Note: Points of Interest are subject to change at any time if necessary.
---